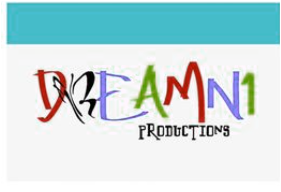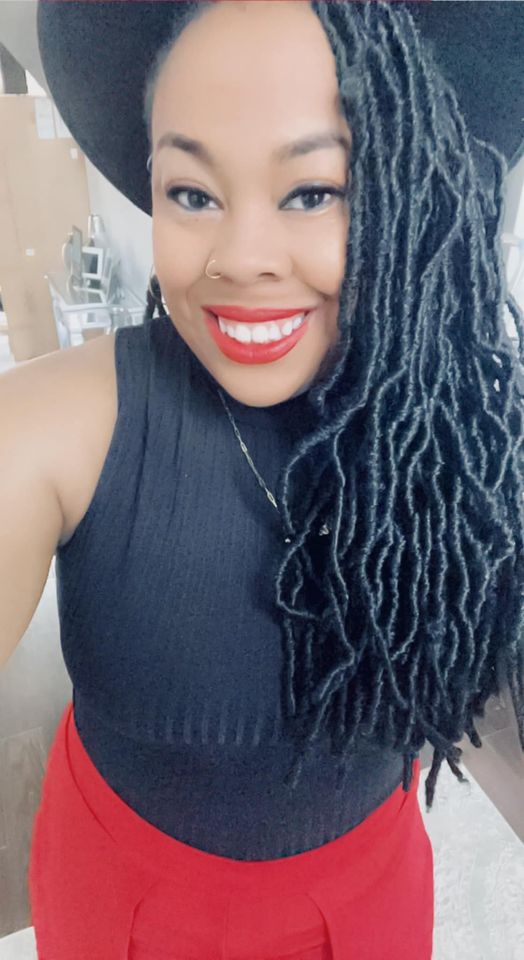 BD.Watkins and Onyx Keesha are Directors and Producers that have produced 3 films for the Giovanni Melton Foundation, and who will be making a full length documentary movie about Giovanni Melton's life and the truth about his story that the murder trial never told as to why his was murdered by his father. We are honored that she and Onyx Keesha will be making these movies so that the Giovanni Melton Foundation can share them with the world. Here is a little about B.D. Watkins: 
New York is not only known for its famous hot wings, its historical museums, and it's beautiful One World Observatory where you can see the skyline and the stars from high above, it is also the "City of Dreams", and the place where rising star B. Danielle Watkins began her journey. B. Danielle Watkins, international award-winning filmmaker, and author is a native of Buffalo, New York. Watkins is on top of her game, rapidly paving her way to success with her many accomplishments.
Danielle began laying the groundwork for her career at the age of nine, not aware that her gift of writing would take her to higher heights in her future endeavors. By the age of 15, Watkins had her first poem published in the "Poetry Gems Collection", presented by the Famous Poets Society. It did not stop there, this tenacious young lady put her talents to work by publishing  a three novel trilogy entitled "The No other Man Three Part Tragedy" released in 2011/2012. In 2013, Watkins began working her way up the ladder to join the ranks of some of the greats when she was officially named the head of the Creative Writing Department for M Power Productions, LLC based out of Atlanta, Georgia, the same place that the great Tyler Perry studios is located.
Working with M Power productions allowed this fierce lady to advance her way onto stage and screenwriting. In 2014, Watkins produced her first sold out show respectively titled "BlacButterflii: The Saigon Ruse Story" which premiered in Atlanta, Georgia. During this time, she was also creating a name for herself in the industry. B. Danielle decided to try her hand in writing the Gender Diverse Digital Series, "Girls Just Don't Do That", giving way to a fresh new perspective of the LGBTQ community and the real-life circumstances that are addressed and often marginalized. This series portrayed an open honest common-sense view to relationships, hardships and intimacy. In January 2016, Watkins made major power moves by launching her own production company named Dream N 1 Productions based out of Las Vegas, NV. Later the same year her newly found production company produced its first major production entitled "Parallel the Documentary" based on her true-life experiences as the first African-American Filmmaker at the first all lesbian film festival in Paducah, Kentucky. This documentary has since been screened internationally in two countries, winning awards such as Best Director and Audience Choice, and causing her name to circulate through the film festival circuit.
Taking her career to the next level Ms. Watkins became the first and only African American filmmaker to write, produce and star in a REVRY original series, "3030". 2019 proved to be one of her most defining years in her film career. After winning four Telly Awards for the documentary entitled "GRRRL: The Beauty of the Beast" and launching the second season in her original series "3030". She has earned a plethora of accolades and acknowledgements in the film industry, making her an alchemist in the game.
Adding to the list of talents Watkins added journalist to her resume when she became Staff Writer for MIM Magazine.  A graduate of the HBCU Winston Salem State University, and a member of the Zeta Phi Beta Sorority Inc. B. Danielle Watkins gives new meaning to the saying "Black Girls Rock"; Author, Filmmaker, Screenwriter, Actress, producer breaking barriers and shattering glass ceilings and propelling her way to the top. Watkins is a woman on the move, a rising star, and as Hip-Hop Artist Tobe Nwigwe would say it's time to "EAT"!
Director Onyx Keesha 
Actress. Producer. Director. Writer. 
Onyx Keesha has graced the stage in Laurinda D. Brown's "Walk Like a Man" and "Sometimes it Snows in Atlanta". She can also be seen in the titillating web series, "Between Women", where she plays Allison Young, as well as a lead actress in the feature indie films "Church Hurt" and "We Need A Little Christmas". Onyx can also be seen in a host of short films and stage plays. You may have also seen her on an episode of "Say Yes to the Dress" a couple of years ago! 
In addition to her successful acting career, Onyx is also a very accomplished director. She has directed numerous shows around the country, including "For Colored Girls Who Have Considered Suicide When the Rainbow is Enuf", "The Vagina Monologues", and "Aida". Lately, she has turned her attention to promising original works. She directed the New York and Atlanta runs of  the stage play "Sincerely Yours", a gripping tale about the last moments of a young man's life. Recently, she directed the Atlanta premiere of the plays "Only God Can Judge Me" and "The Hole Runs Deep". 
Onyx Keesha is host of 1:1 w/ Onyx, an internet talk show highlighting the accomplishments of entertainers, entrepreneurs and professionals in the community. She has interviewed such personalities as Kelly Price, Kandi Burress, Derek J, RL from Next, and many more. She is in the process of creating an all new LIVE web series, "It's O.K. with Onyx Keesha". Onyx's mission with her new web show is "Blurring the Lines that Divide Us".
Onyx's motto has been "It's OK!" (a clever play on her name). This brief, but powerful, statement has become a rallying cry for her and the people who's lives she has touched. The phrase means so much more than the simple words would imply. She is telling people that through perseverance, hard work, and faith, they can find their own greatness… as she has.
Keep your eyes on Onyx Keesha. She is set to change the world!